To subscribe or unsubscribe to our newsletter just send an email to barcoorah@mail.com

with your request


News and Views Headlines
Satellite TV discussion
Rural Australia needs to communicate better with each other and to the rest of Australia. With digital video cameras and two way internet connection (telstra broadband) we can bring images of rural Australia to the world`s lounge rooms via satellite
------------------------------------
Quotes
From John Howard`s speech on Aug 1st 2001 at the National Press Club
This is from his introduction
This is from his environment section of the speech
"In the process the property rights of individual Australians must be fully respected. The right to compensation must be included in our policy prescriptions."
From Queensland Country Life
Deputy Prime Minister John Anderson recently said this at the Qld National Party State Conference
" We cannot expect farmers to fulfil the expectations of the community, and the legal requirements of government, to develop their properties, and then expect the farmers to carry the whole cost when the community and government changes it`s mind."
He is promising to achieve water rights and adequate compensation for landholders.
Landcare group proposes tree lease idea
The fiveways landcare group in N.S.W. is proposing a tree lease back to the state government as a way to break the dead lock between landholders and government departments in their region.
Vegetation Quiz
test how well you understand a qld property by
===================
Are Icecaps and Glaciers melting and is the sea level rising?
There is evidence of a small amount of Global warming (1degree Celcius) but is that resulting in the icecaps and Glaciers melting, and how much does that have to do with sea levels? Click beow to find out. For more info on Global Warming see articles.
Why the land needs people





Meet some landholders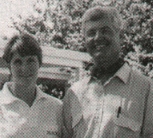 Richard Makim
- Grazier, former chairman of McKinlay landcare group, executive committee member of southern gulf catchments, winner of 1995 beef improvement association`s Howard Yelland award, former vice president of Qld Cattlemen`s Union, Chairman of North Australian Beef Co-operative (Beefco) 1999 Citizen of the year McKinlay Shire, married to Judi with 7 children.
Richard speaks about his success with time-controlled grazing, about the future prospects for Landcare and Catchment Management and his opinion of the direction natural resource management is taking.
Tools for managing the land






==============================

FREEDOM OF SPEECH - Scientific American has threatened to sue Bjorn Lomborg if he puts his reply to criticisms of HIS book" the Skeptical environmentalist" on HIS web site -
click here to see Lomborgs reply
Recomended Articles
Read articles by Dr. Christine Jones on an alternative explanation for dry land salinity in many areas of Australia.
B: a more realistic model
Prior to Settlement Today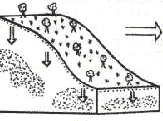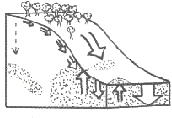 Healthy perennial groundcover, fibrous root mass and associated humic materials HOLD water where it falls with some percolation to groundwater. Loss of healthy groundcover in both upper and lower catchments results in more runoff, lateral flow, recharge and discharge. Replenishment of elevated aquifers may be reduced.