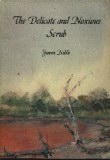 "The Delicate and Noxious Scrub" by James Noble is a useful handbook for land managers who want to understand the use and history of fire in their landscapes. It offers research on timing of burning and other scrub control alternatives.
The book is available for $20 by writing to Jim Noble, CSIRO Sustainable Ecosystems, GPO Box 284, Canberra, ACT 2601.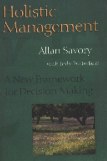 "Holistic Management. A New Framework for Decision Making" discusses, amongst other things, the necessary role of hard hoofed animals in maintaining healthy soil in "brittle"(i.e.non-humid, erratic rainfall) environments.
The book is available from the Holistic Management web site by clicking
here.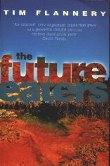 "The Future Eaters" by Tim Flannery offers theories, backed up with much evidence, about how Australia's natural environment came to be as it is now.
It is available from most good bookshops in Australia or should be able to be ordered in for you.